ANNIVERSARY
REVIEW OF SCIENTIFIC BOOKS BY THE ARCHAEOLOGIST OF THE PREHISTORY PIETRO GAIETTO ON THE PREHISTORIC ART AND THE BEAUTY
Pietro Gaietto began his career as naturalist and artist in the mid-twentieth century, and as archaeologist since 1959.

He made research on the field from Spain to Turkey, France, Denmark and England, but also in Italy.

His first book is Art was born at the beginning of the Quaternary (Sabatelli, Savona, 1968). Following: Virgin art, a treatise on middle and lower Paleolithic art (C.S.I.O.A., Genova, 1974); A fable of wandering man during the Stone Age in Liguria (G. & G. Del Cielo, Genoa, 1976); Pre-sculpture and sculpture in prehistory (E.R.G.A., Genova, 1982).

In 2000, he was founder and director of the Museo delle Origini dell'Uomo online, for the propagation of knowledge of the lithic sculpture of the Paleolithic and the evolution of prehistoric art in general, whereby he is known by scholars and amateurs in many nations of the world with scientific culture.

Since 2006, he has interrupted the field research to dedicate himself exclusively to writing scientific texts, collected in Shapes in evolution serie. Insamuch as the decennial, I have the pleasure of presenting all the eleven books of the serie written by Gaietto.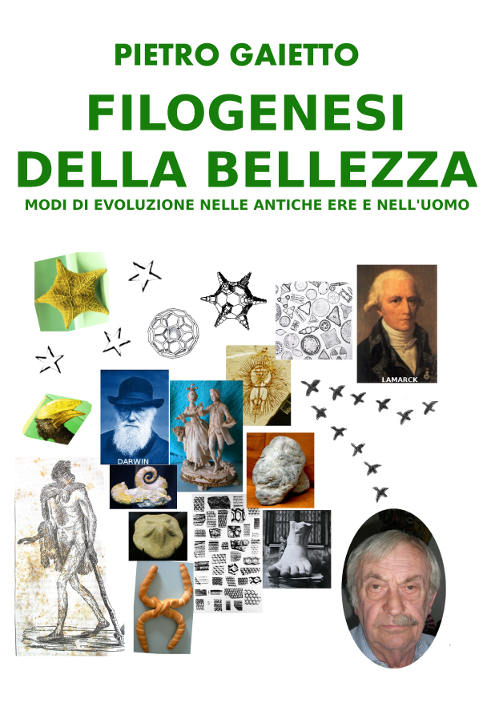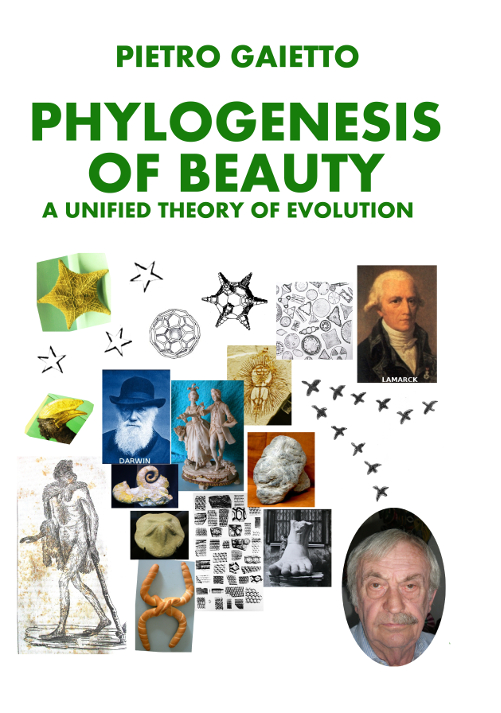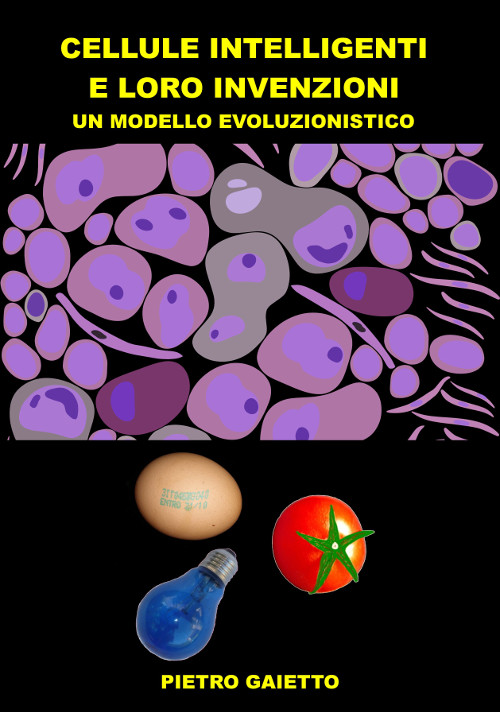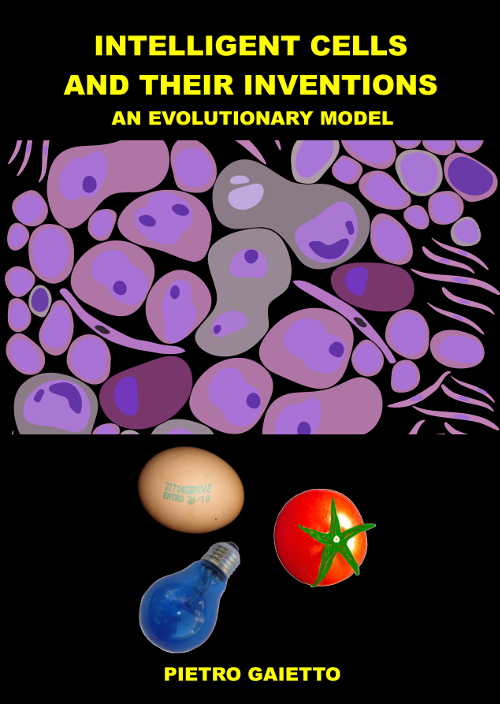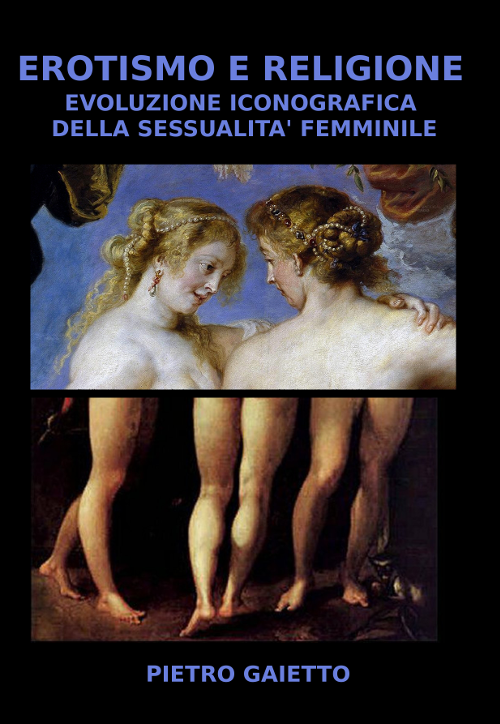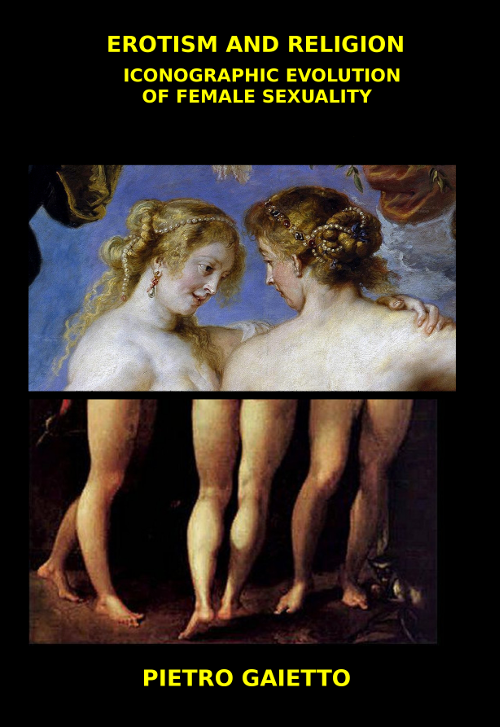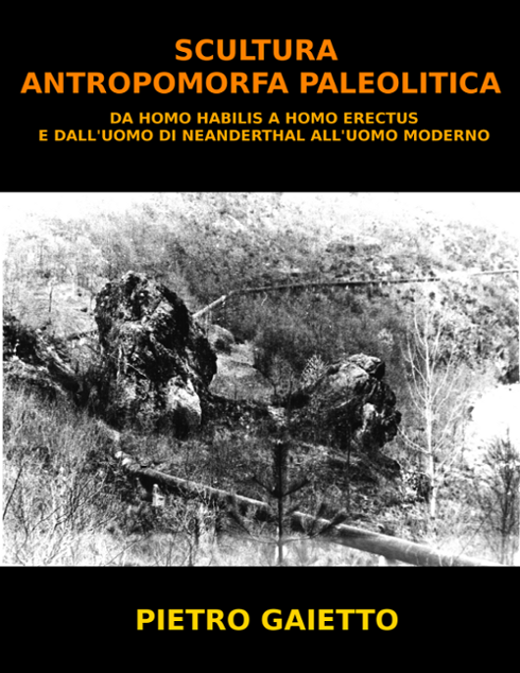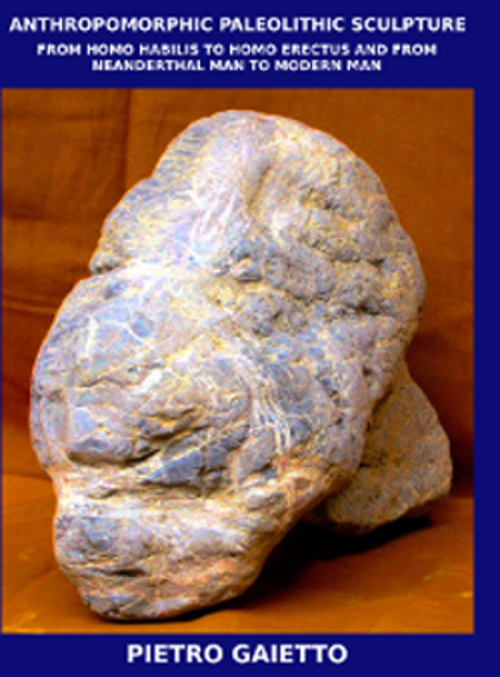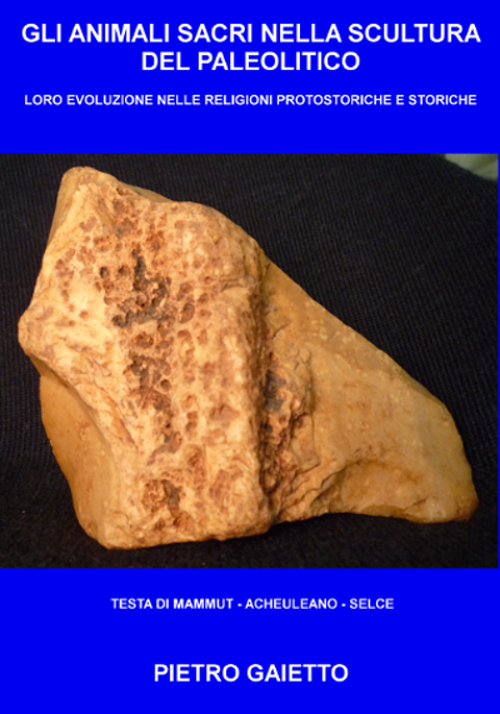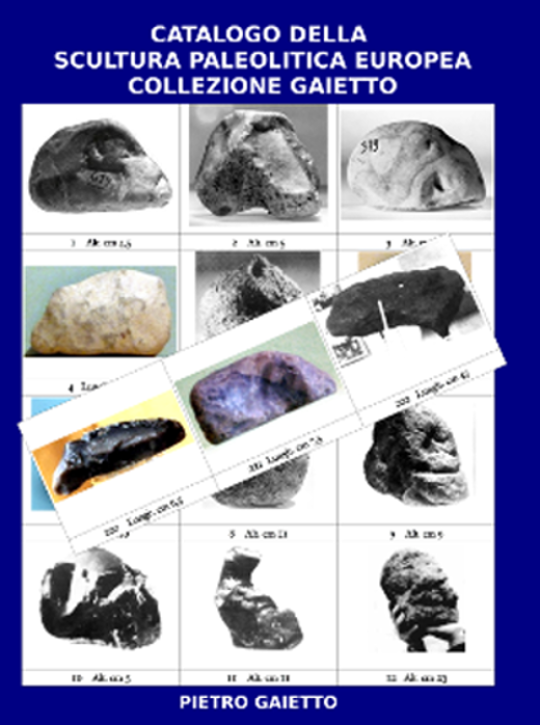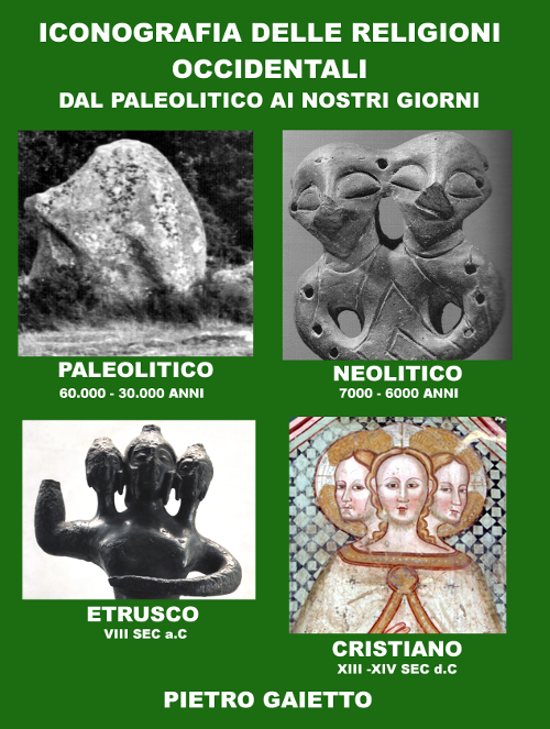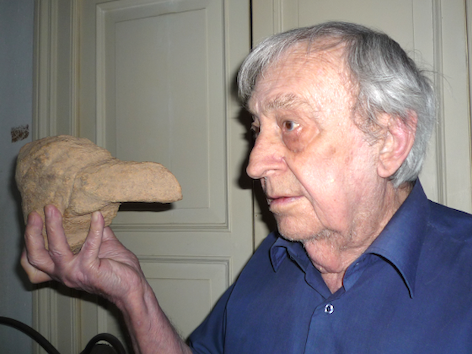 PIETRO GAIETTO, GENOVA 2016
WITH A LITHIC SCULPTURE DEPICTING A HEAD OF BIRD OF MIDDLE PALEOLITHIC (SCULPTURE OF CATALOGUE N 193)



LiciaFilingeri (Editor)
Genova, january 2016
Copyright©2000-2016 by Paleolithic Art Magazine, all rights reserved.
Copyright©2000-2016 by Paleolithic Art Magazine, all right