SHAPES IN EVOLUTION: ANNIVERSARY
&quotSHAPES IN EVOLUTION&quot SERIES: INTRODUCTION OF THE FIRST 11 SCIENTIFIC BOOKS BY THE ARCHAEOLOGIST OF PREHISTORY PIETRO GAIETTO ABOUT PREHISTORIC ART AND BEAUTY
Pietro Gaietto began his activity as a naturalist and artist towards the middle of the twentieth century, and his archaeological activity since 1959.br>
He conducted field research from Spain to Turkey, in France, Denmark and England, but especially in Italy. To his first book, L' arte nasce agli albori del Quaternario, Savona, 1968, have followed L' arte vergine, Genova, 1974; Favola itinerante dell' uomo dell'Et&agrave della Pietra in Liguria, Genova, 1976; Prescultura e scultura preistorica, Genova, 1982.

In 1999 he founded and directed the Virtual Museum of the Origins of Man on-line, for the spread of the knowledge of the Paleolithic stone sculpture and of the evolution of the prehistoric art in general, establishing cultural relationships with scholars and amateurs of many nations in the world.

From 2006 he stopped the research on the ground to devote himself exclusively to the writing of scientific texts, collected in the series he conceived and directed &quotShapes in Evolution&quot.

On the occasion of its tenth anniversary, I am pleased to present his latest texts in the Italian edition.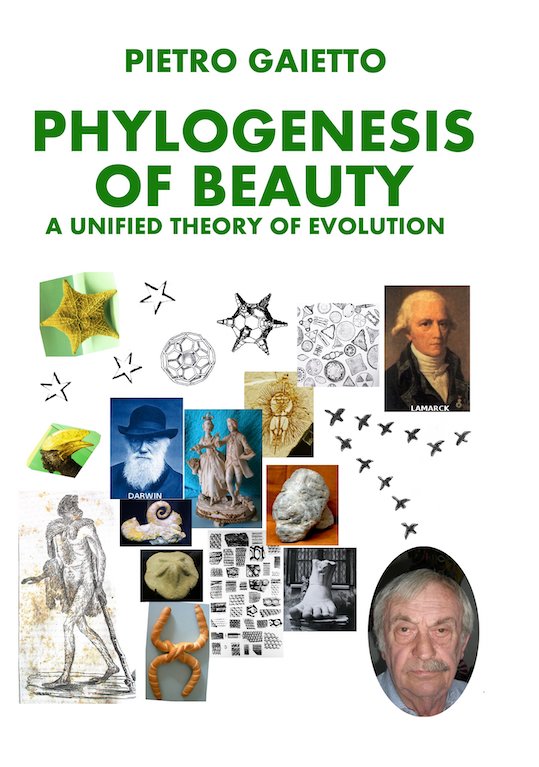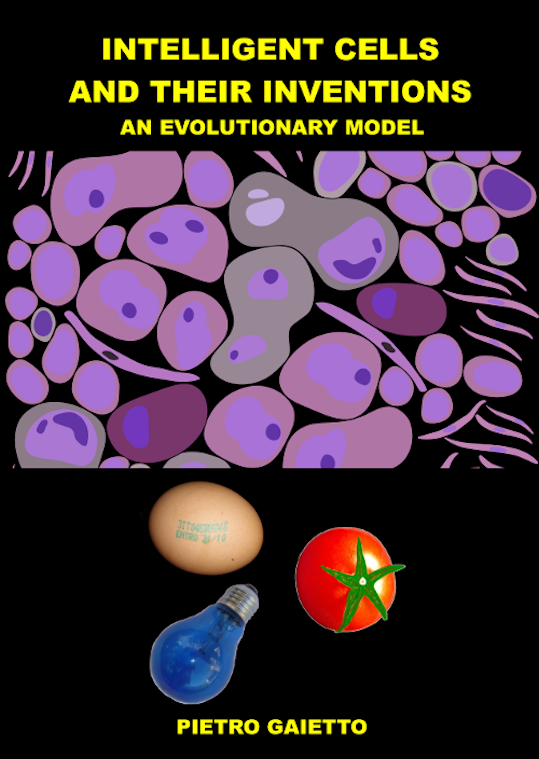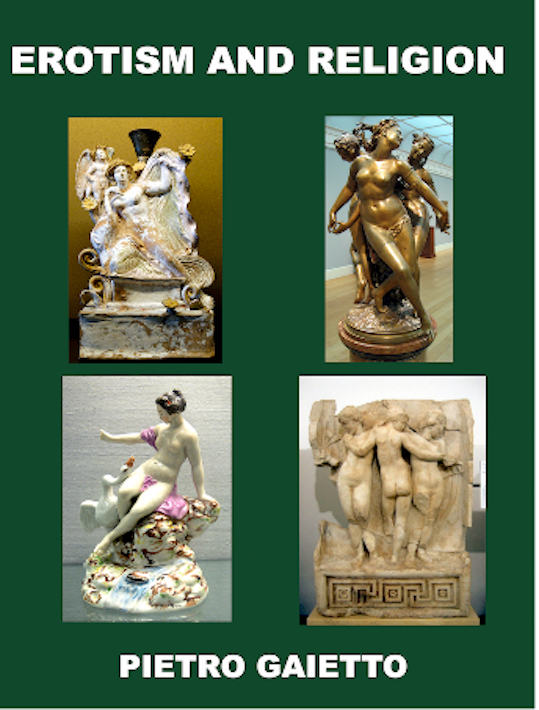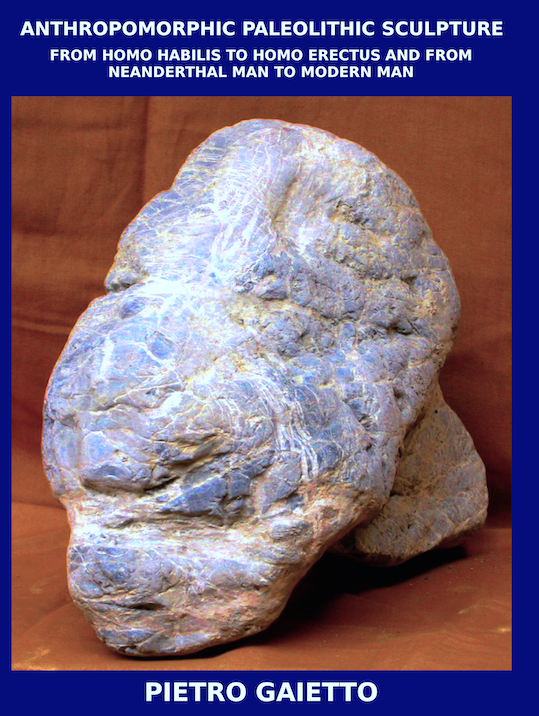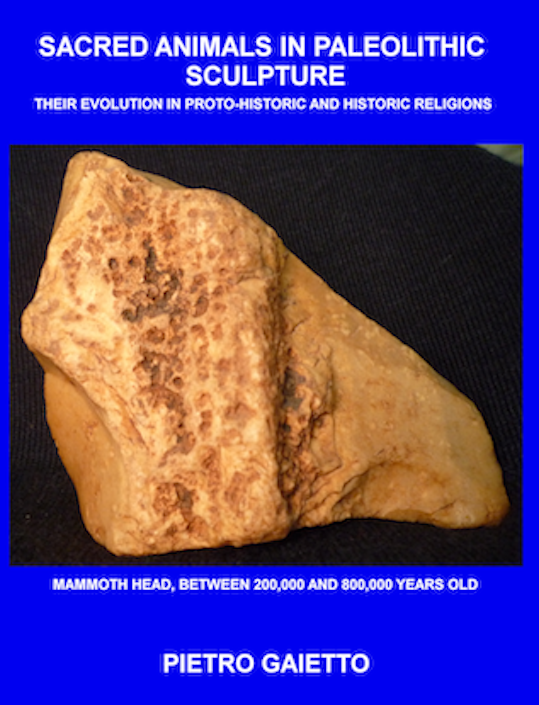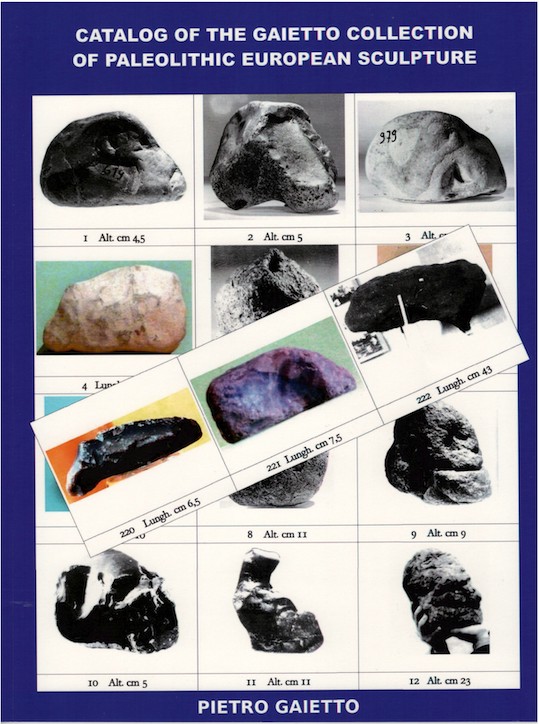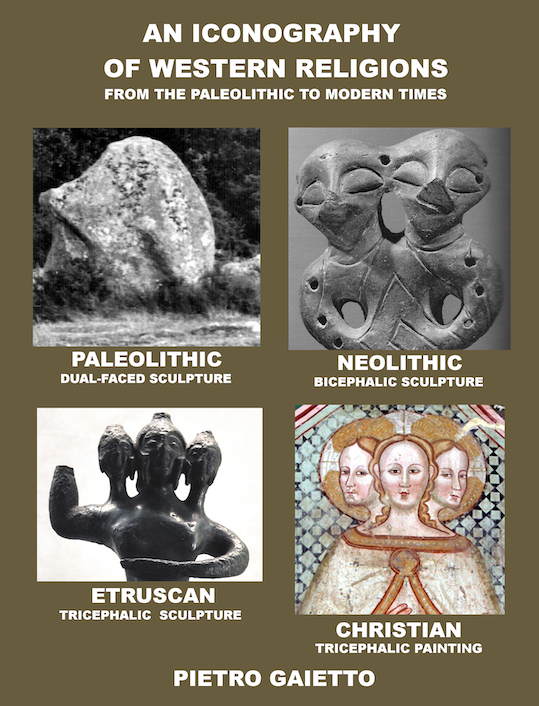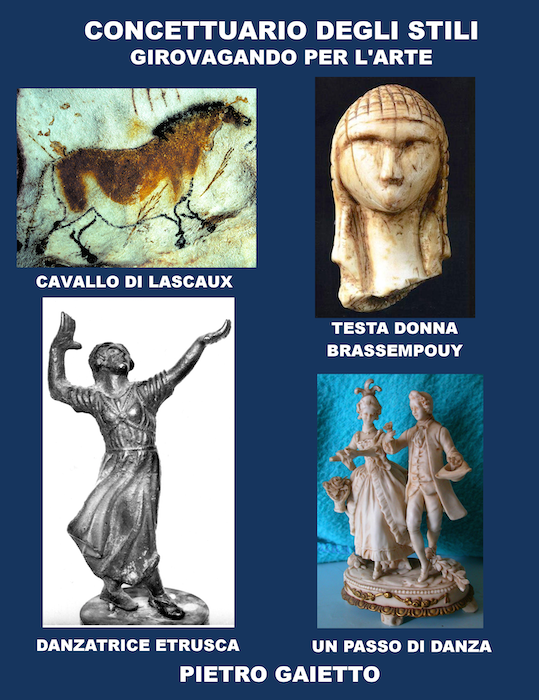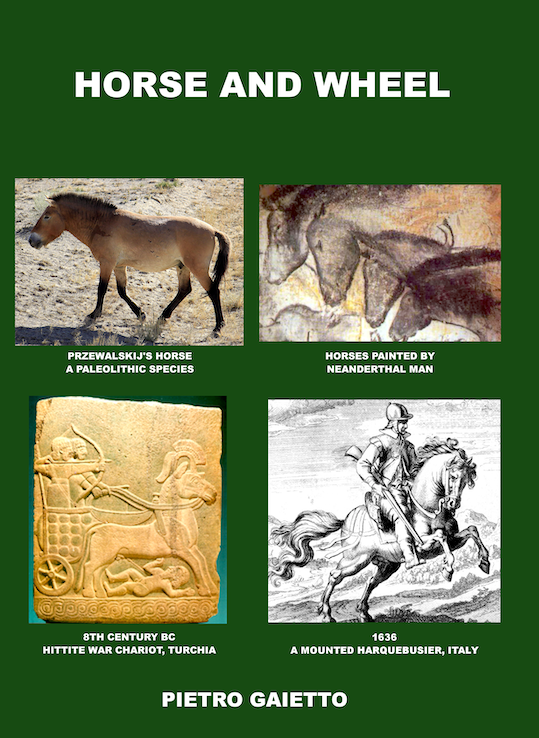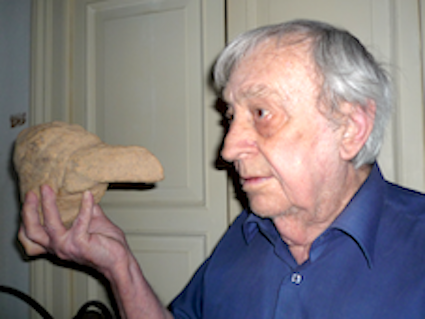 Pietro Gaietto, 2016, Genoa
with a lithic sculpture of the middle Paleolithic representing a head of bird (sculpture Catalogue n.193)

Licia Filingeri (Editor)
Genoa, january 2016
Index
HOME PAGE
Copyright©1999-2020 by Paleolithic Art Magazine, all rights reserved.